This is where I parted ways with the Willy PJ and Schyler.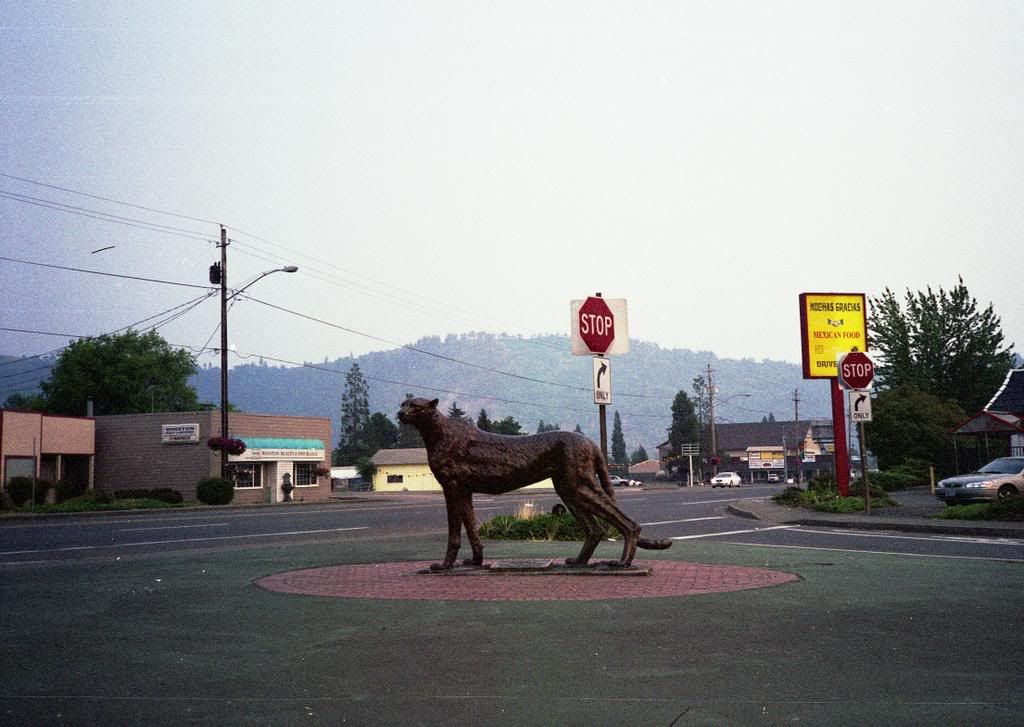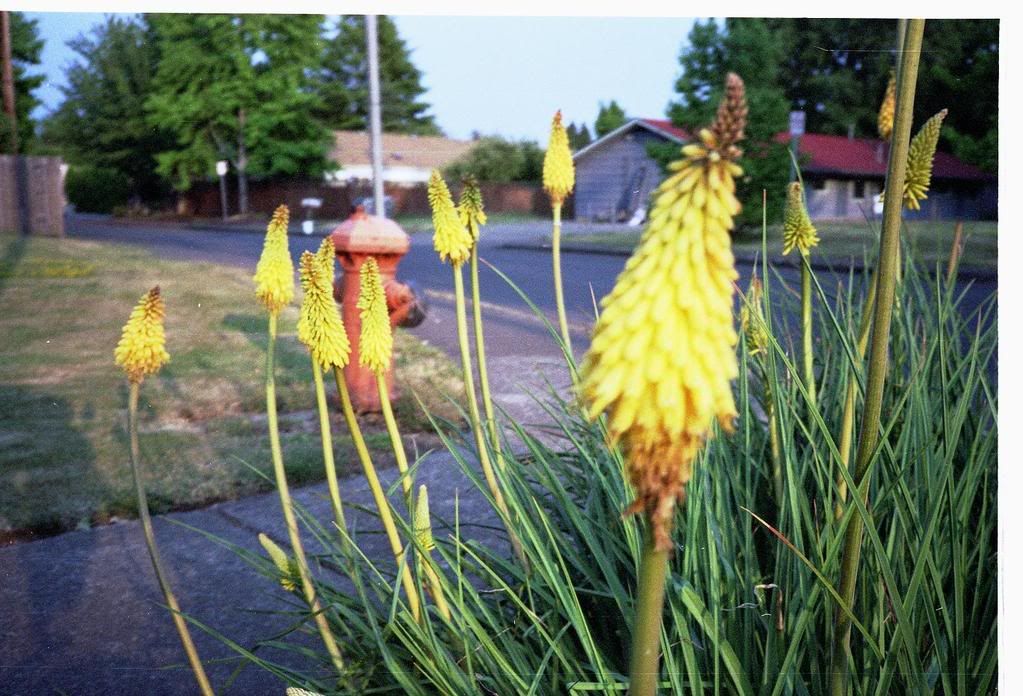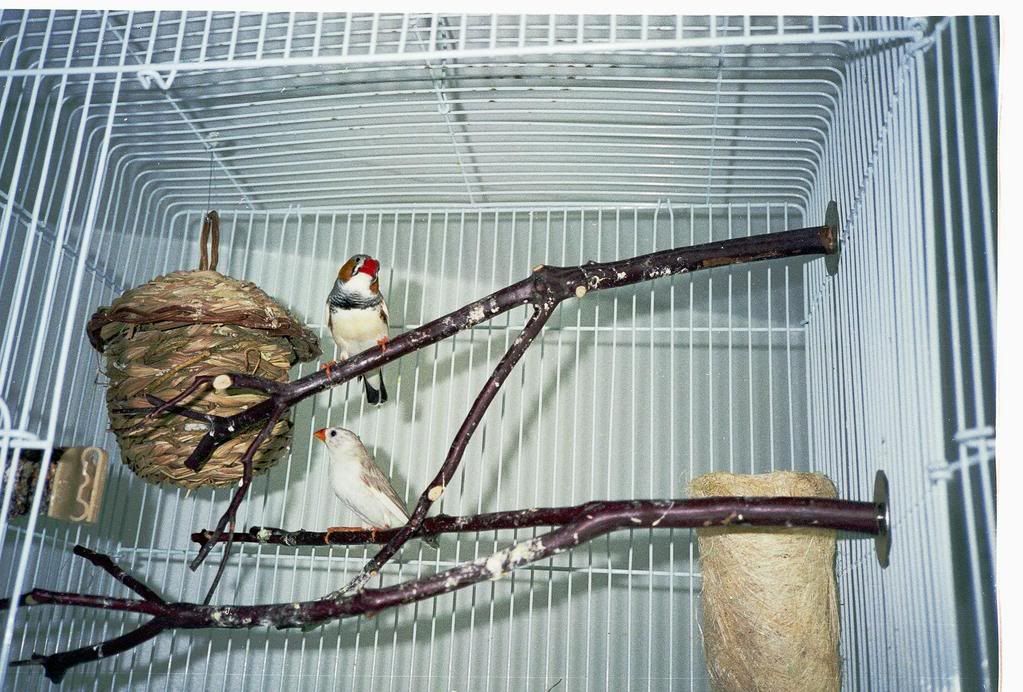 Back at my apt, I'm taking care of 2 parakeets.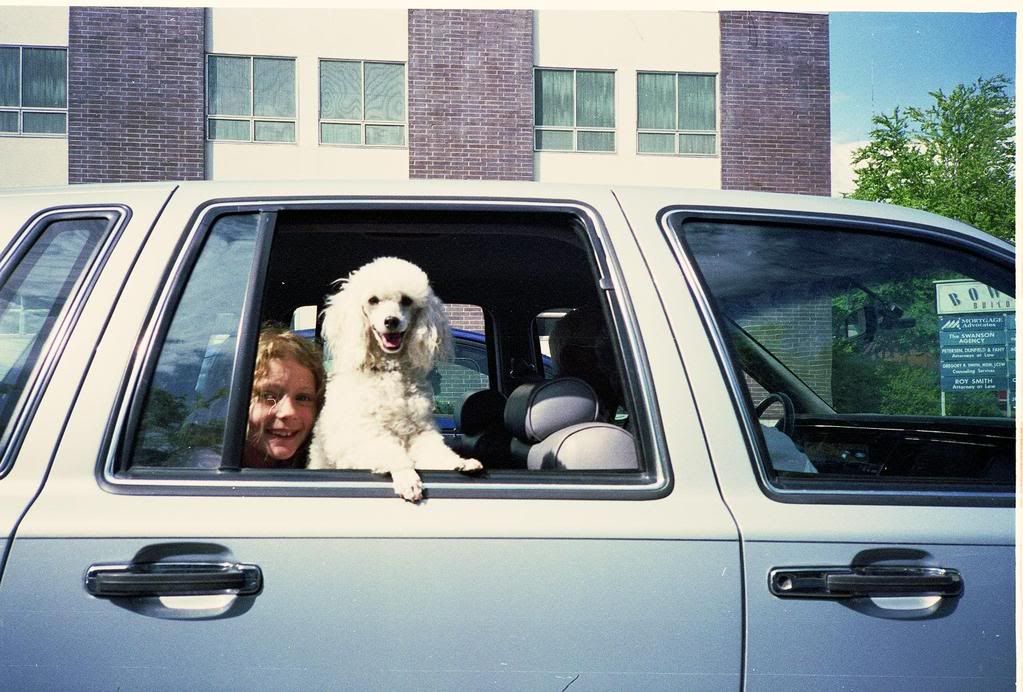 I randomly called Scoot and found out that he and Erin were in Portland over the weekend for a wedding. What if I hadn't called you, bro?
We hung out with one of Erin's best friends from back in Portland, also named Erin.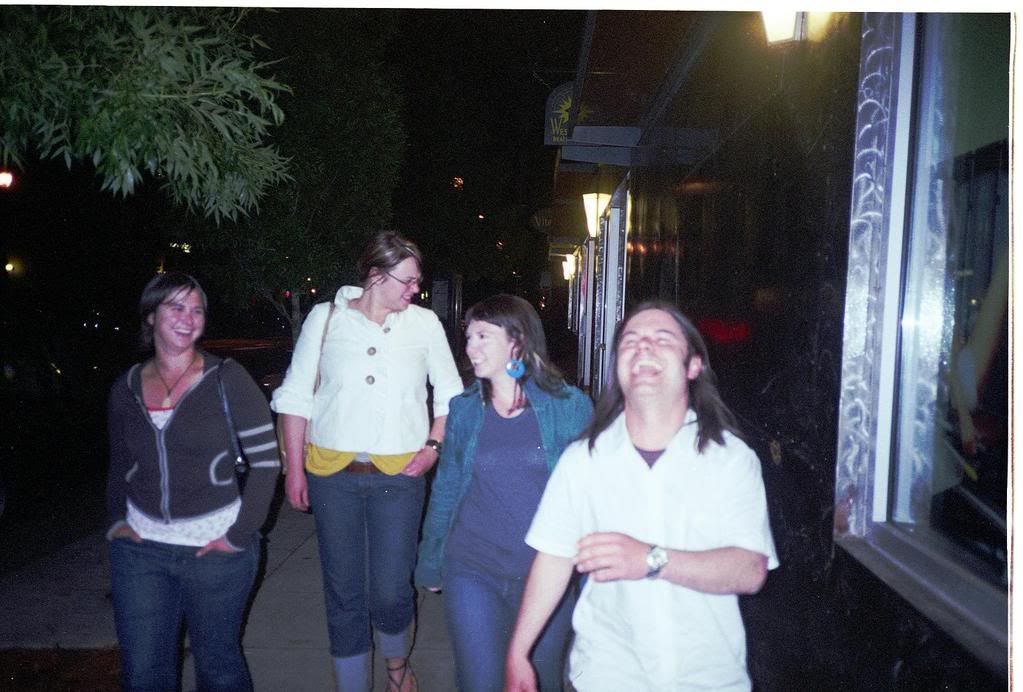 And Erin's sister Mary.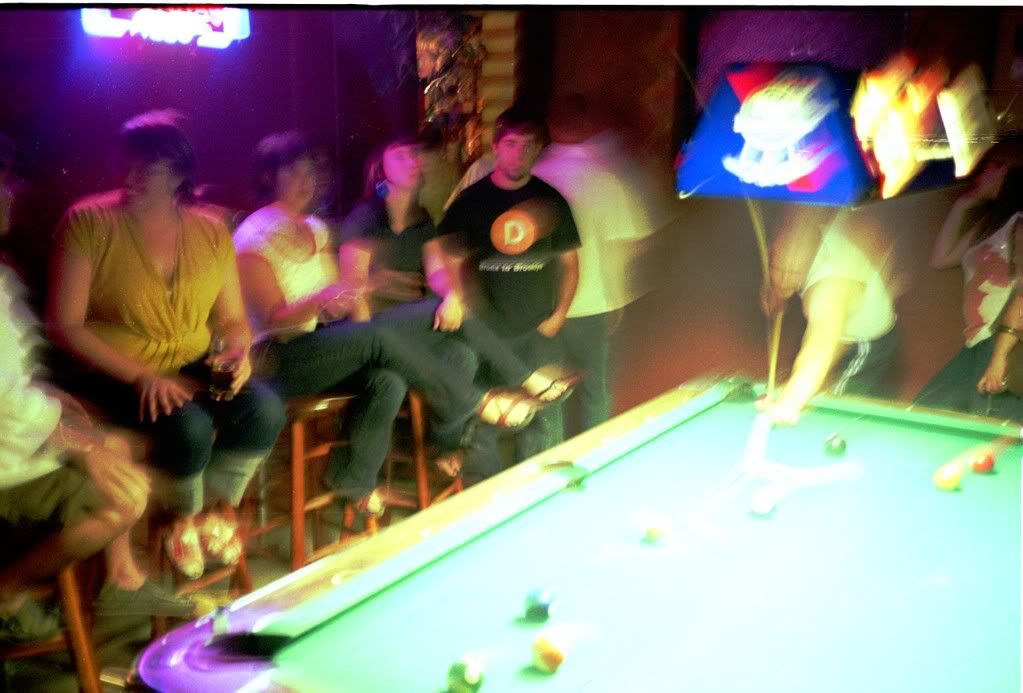 That's Mary's boyfriend Matt too, in the D train shirt. Sorry all the photos look so shitty.. Obviously they're poor to start with, but on top of that I also just got a new slide scanner which I can't seem to figure out.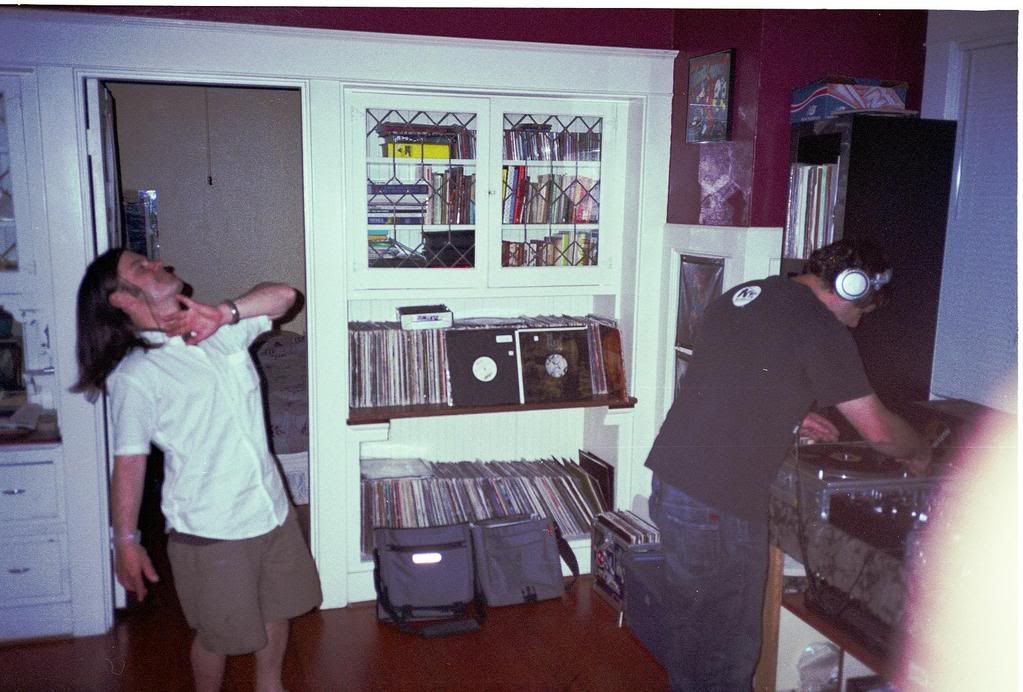 Scoot's now obsessed with turntables.
We went for a walk as the sun started to come up.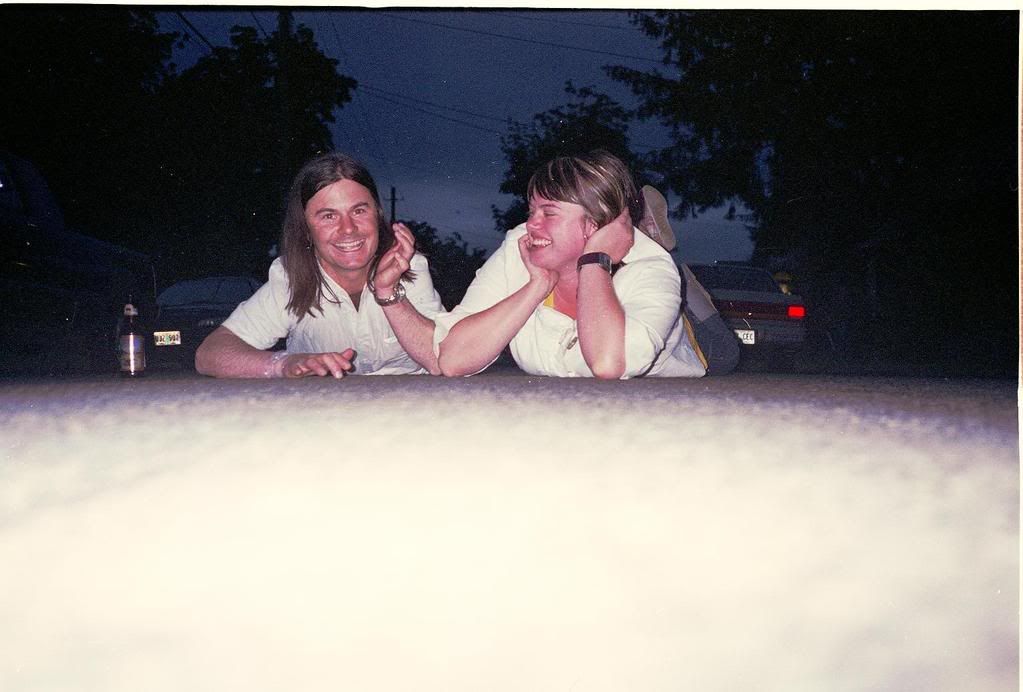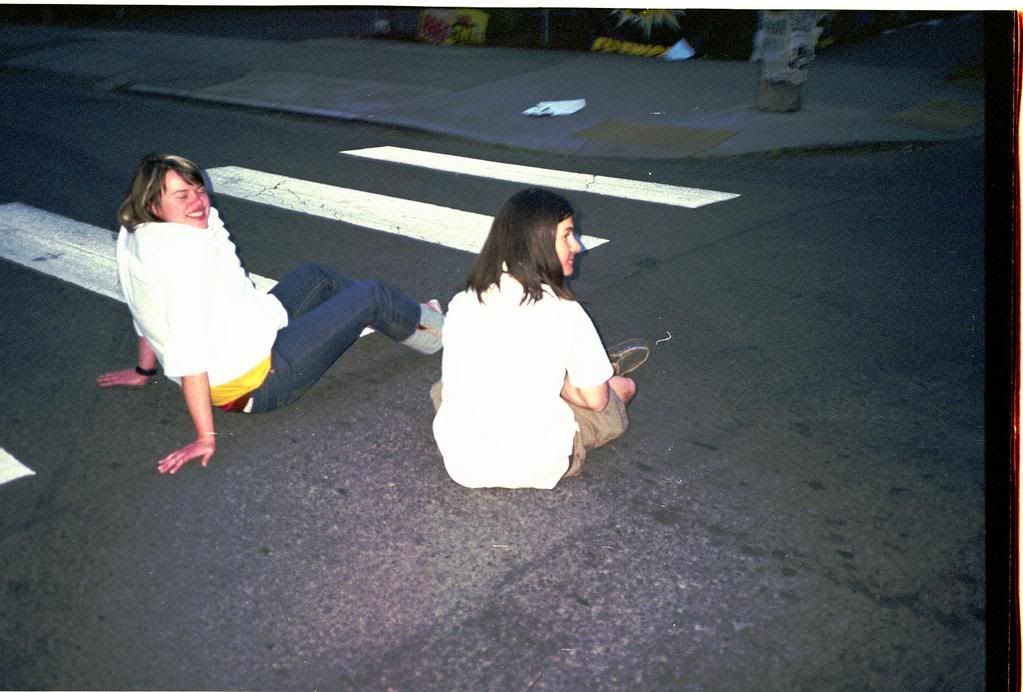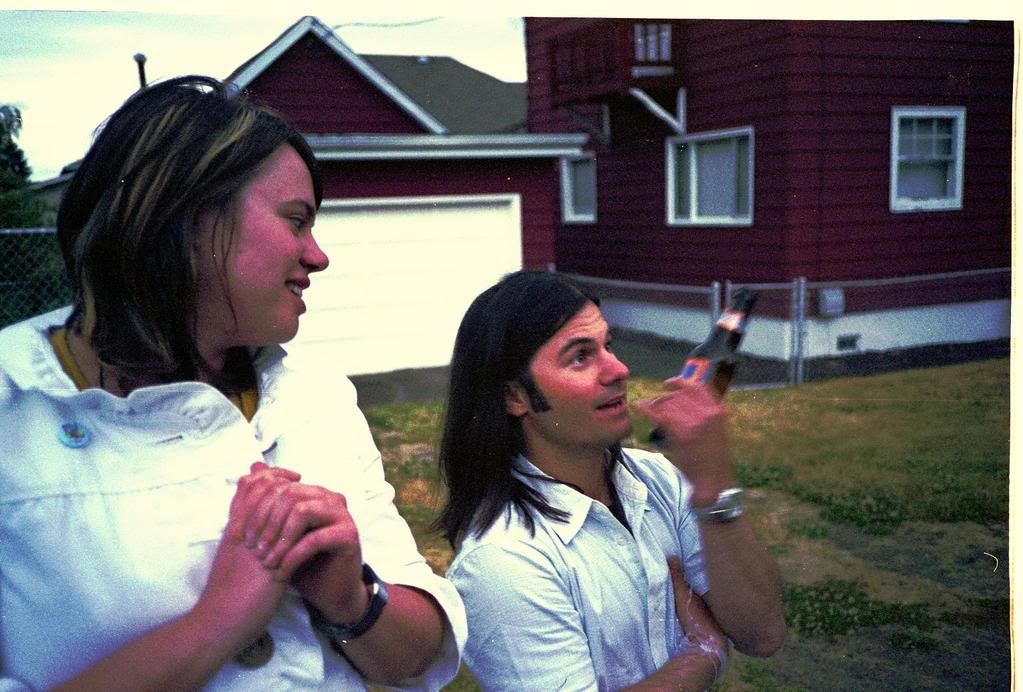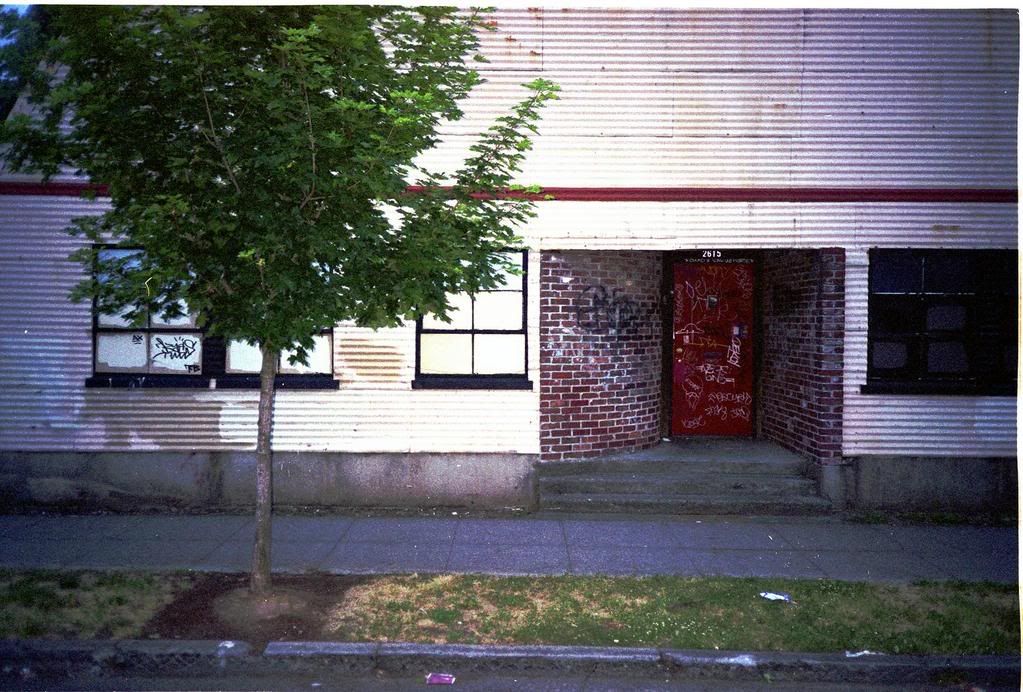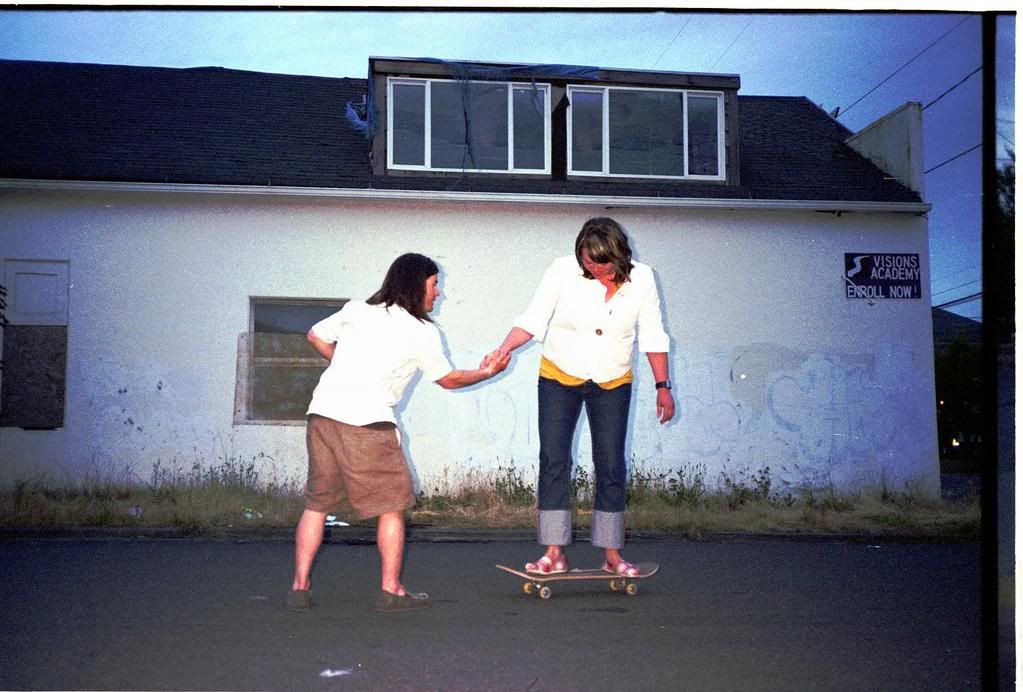 \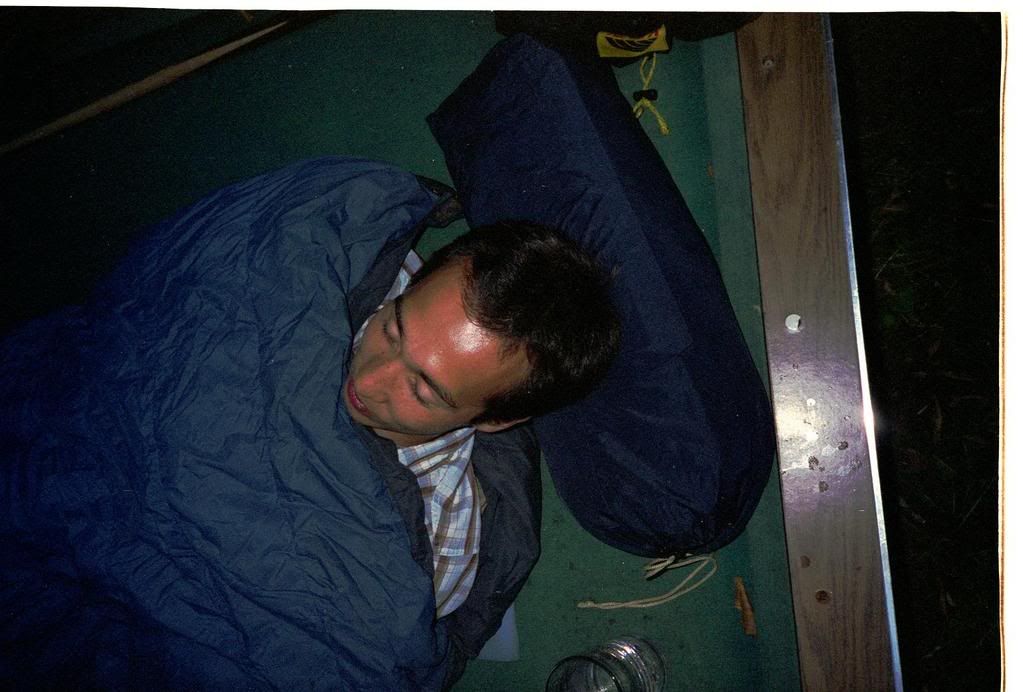 slept on a pool table in the yard.