Things have been pretty busy here in Corvallis town with my senior project and other school-related obligations. Seems like every time I finally had a free second, it's been dark and/or raining. And, because my 'shaping studio' is just the sidewalk outside my front door, the board project had to be put on hold for a little while.
I got some time over the weekend to do some work though, and after getting a new outline cut out (shortened the overall length by 5 inches and pulled the nose and tail in a bit to hopefully help it turn a little faster), I started to sand the deck and rails.
There's still a bunch of holes in the foam that need to be filled in and a good amount of sanding/shaping to go, but it's already quite an improvement. (from what it started out as at least..)
>
This is right after I stripped off all the old fiberglass. Pretty hideous.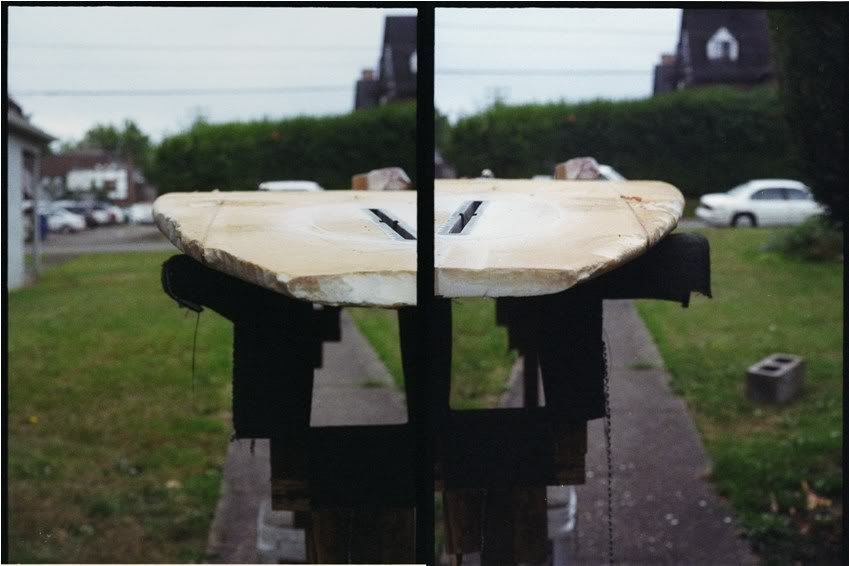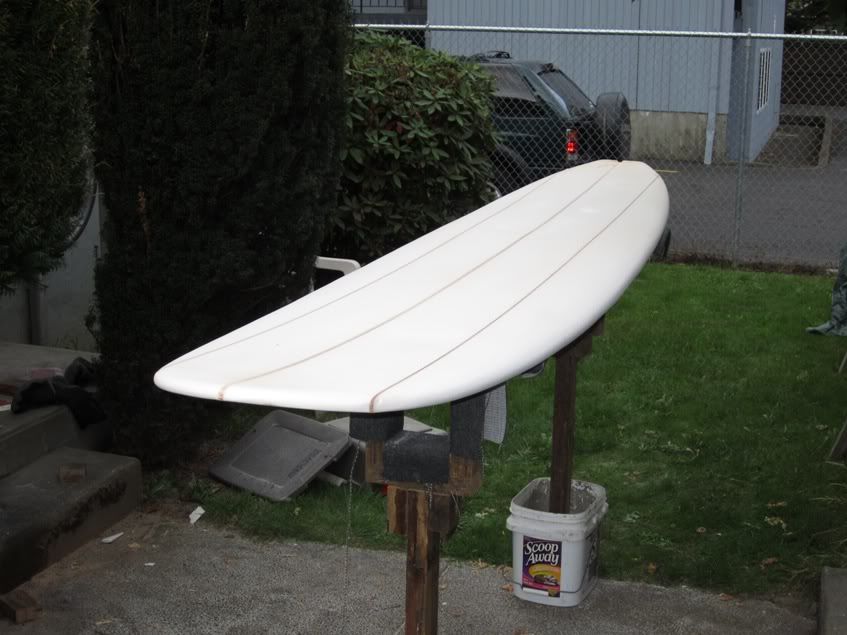 After the first bit of sanding.