>
These couple of photos are from a weekend in July when I was up in Seattle. Kelsey had organized the third Polka Dot Rocker, an alley-cat/points race which combines large distances, just about every steep hill in the city, and shots of whiskey. Although I grew up in Seattle, I unfortunately never paid any attention to street names or addresses, which makes me horrible at 'messenger'-type races. I had an awesome day though, despite riding farther while collecting fewer points than probably anyone else. It just felt great to be hauling ass through the city again after living within Corvallis' 20-block radius. I had good legs that day and went for a hell of a ride. And, it's always great to end up at the Summit, sharing beers with old friends.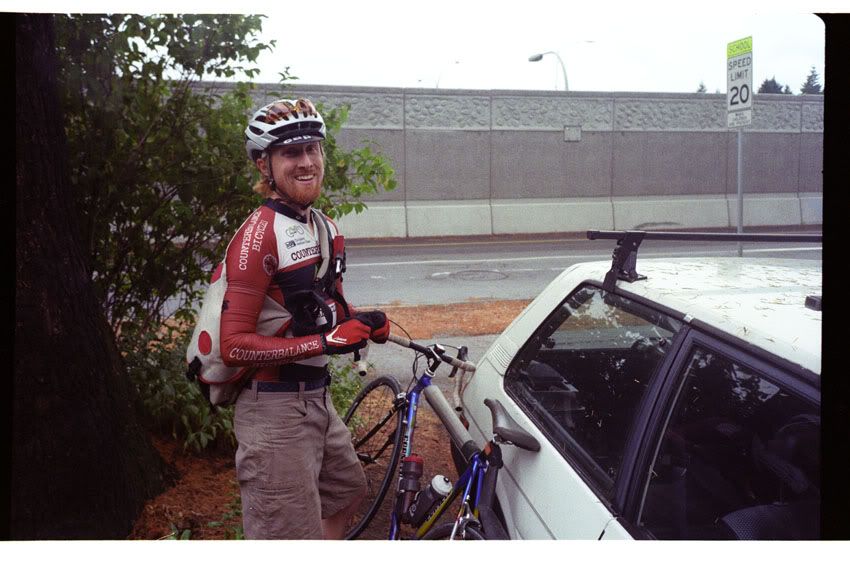 Met up with Craig, who was wearing the winner's bag from the previous race.. Spoiler alert - he won this one too.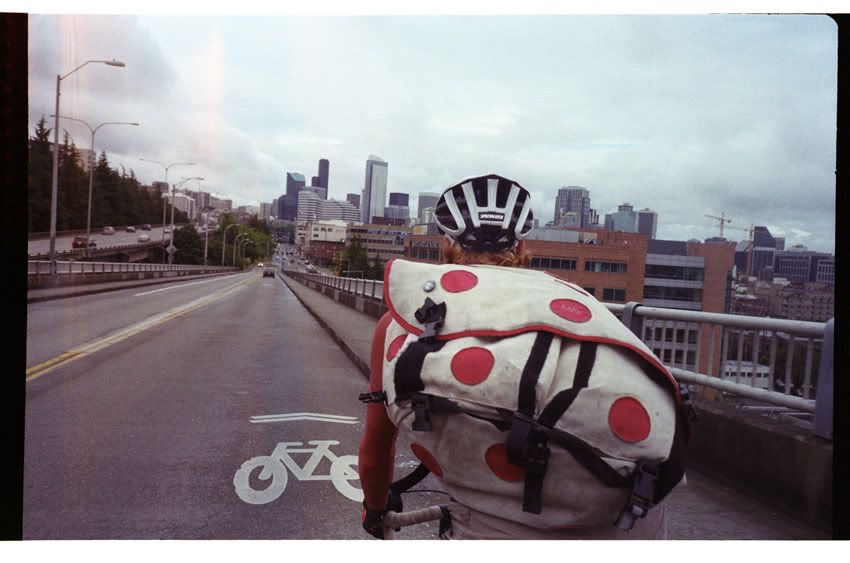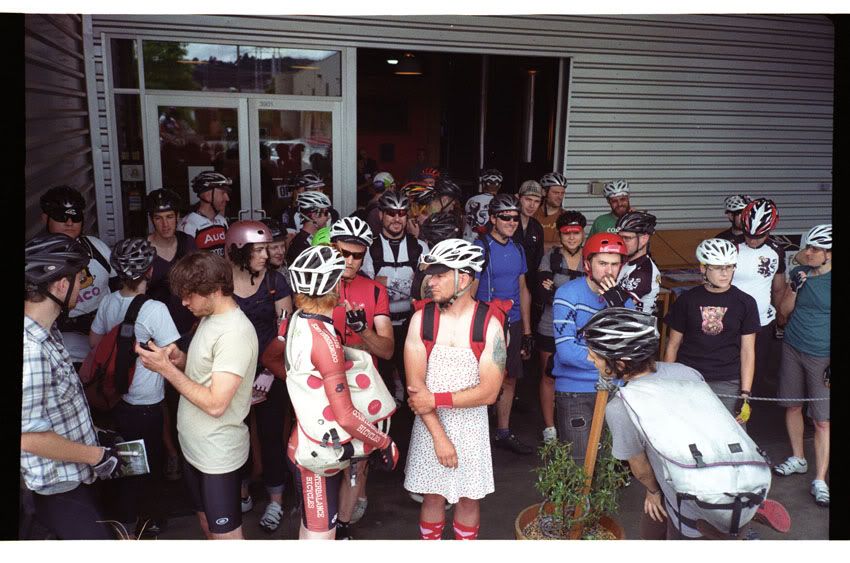 Big thanks to Kelsey, who put in a ton of work to make this happen.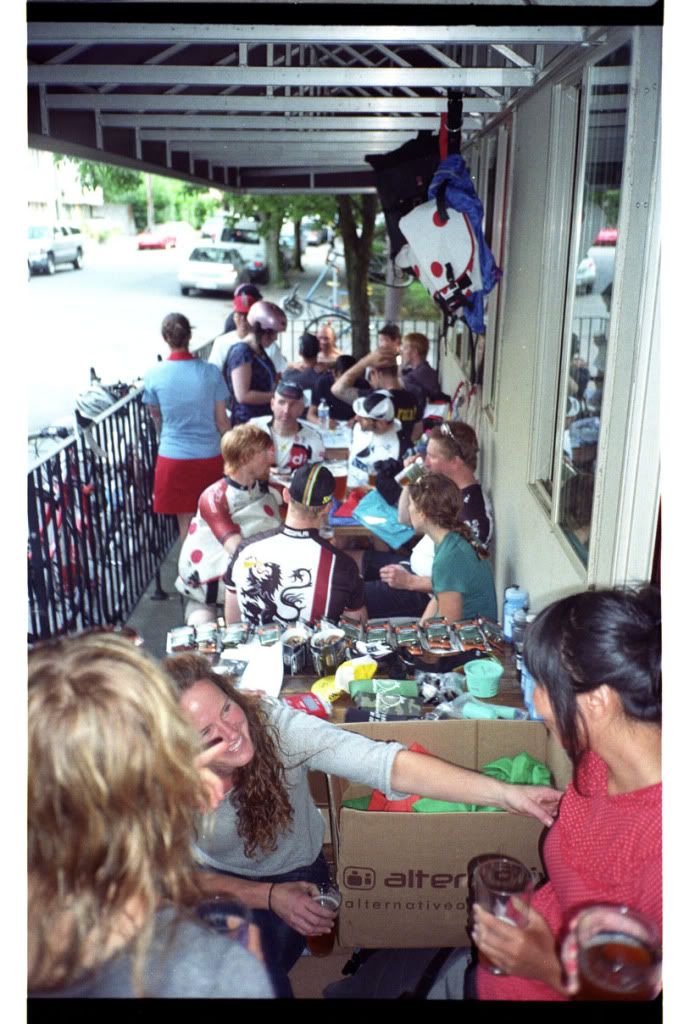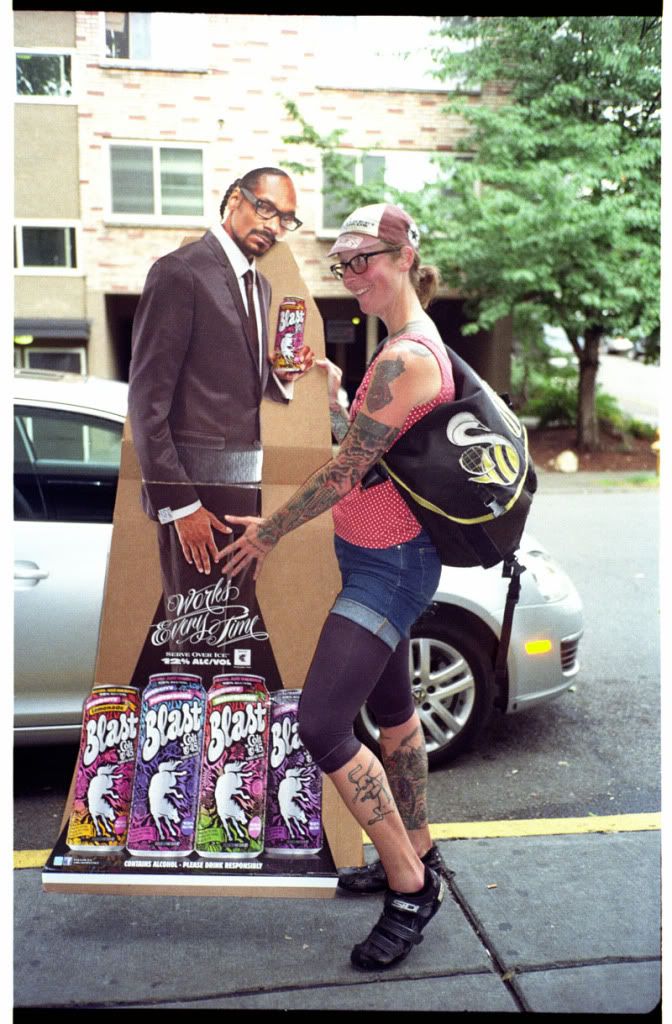 Mary!